DESCRIPTION:
The system is composed of solar panels, Solar Off-grid Inverter, MPPT charge controller and battery pack.
Solar off-grid inverter is the core device of solar power system, it converts DC power produced by solar panels to AC power to provide electric energy for appliances. MPPT charge controller
charges the solar electricity into batteries. When solar energy is not enough for the loads, or at night, the battery pack will discharge to replenish energy for loads.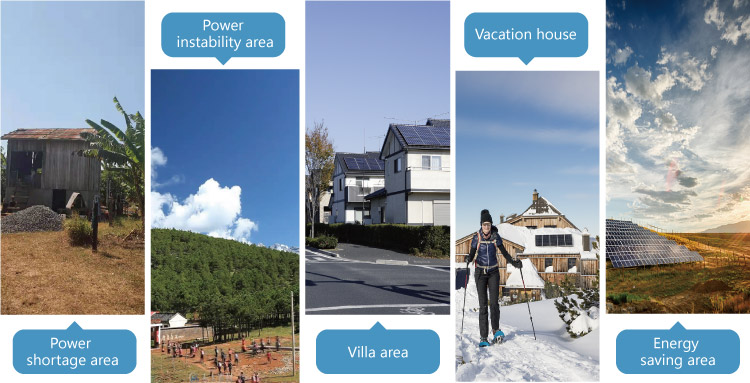 System components:
1.PV Module
2.Diesel Generators or Grid(selectable)
3.Solar Bracket
4.MPPT Charge Controller
5.Solar Off-grid Inverter
6.Battery Pack
7.Distribution System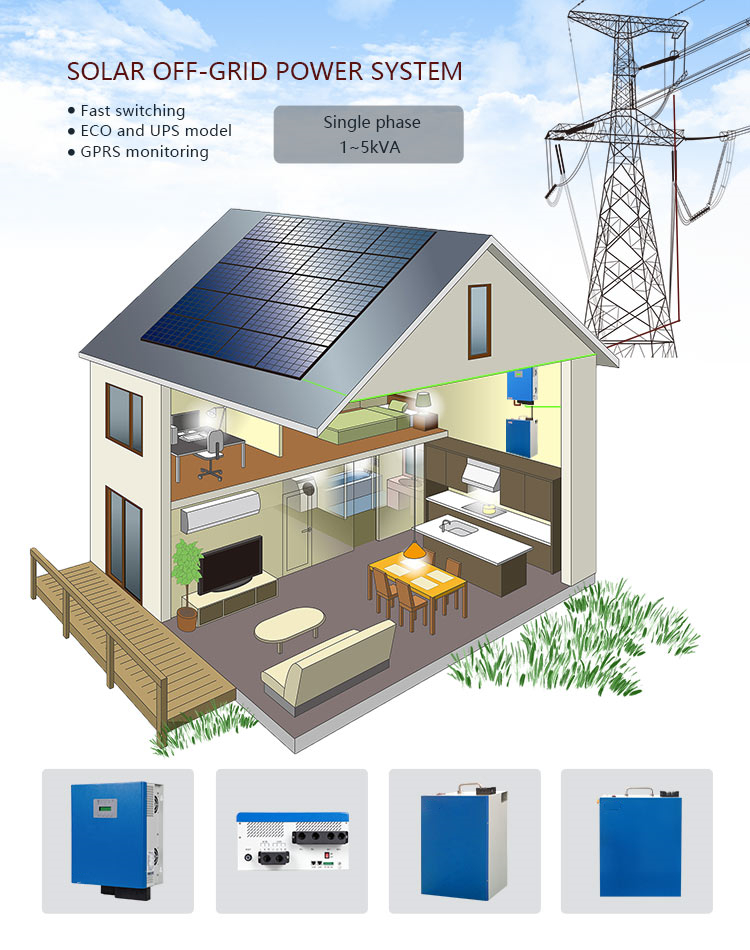 System Features:
- Multiple operation mode, meet all kinds of application requirements
- Advanced battery management system, support Lead-acid ; Lithium Battery
- Integrated EMS, save on electric bill, reduce the dependence on utility grid
- On grid/off grid auto switchover, adapt to complex power grid environment
- LCD display, multiple communication interface, wireless monitoring system
- High conversion efficiency, low noise, safety and reliable
- Dual MPPT input,with wide voltage range, suitable for different roof needs
- Multiple protection, leakage proection, short circuit protection, overload protection,etc.
Safety:
-Overload and short circuit protection
-Auto restart while AC is recovering
-Compatible to mains voltage or generator power
Smart:
-Perfect pure sine wave output
-Selectable charging current
-Configurable AC/ DC input priority via LCD setting
Reliable:
-Built-in pure copper transformer
-Silicon-controlled rectifier(SCR) be adopted in AC by-pass
-Provide power supply to load for 24 hours
Intelligent:
-Advanced battery management system (BMS)
-Support sealed battery and lithium battery
-Special AC output design, adopt emergency ; heavy loads separate control